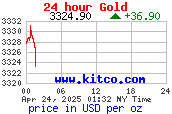 Random Business
Hasi-Majak
King Akbar was very fond of Birbal. This made a certain courtier very jealous. Now this courtier always wanted to be chief minister, but this was not possible as Birbal filled that position. One day Akbar praised Birbal in front of the courtier. This made the courtier very angry and he said that the king praised Birbal unjustly and if Birbal could answer three of his questions, he would accept the fact that Birbal was intelligent. Akbar always wanting to test Birbals wit readily agreed.
The three questions were
1. How many stars are there in the sky
2. Where is the centre of the Earth and
3. How many men and how many women are there in the world.
Immediately Akbar asked Birbal the three questions and informed him that if he could not answer them, he would have to resign as chief minister.
To answer the first question, Birbal brought a hairy sheep and said, "There are as many stars in the sky as there is hair on the sheep's body. My friend the courtier is welcome to count them if he likes."
To answer the second question, Birbal drew a couple of lines on the floor and bore an iron rod in it and said, "this is the center of the Earth, the courtier may measure it himself if he has any doubts."
In answer to the third question, Birbal said, "Counting the exact number of men and women in the world would be a problem as there are some specimens like our courtier friend here who cannot easily be classified as either. Therefore if all people like him are killed, then and only then can one count the exact number."
Welcome to DesiShades!

DesiShades.com serves the Colorado South Asian Desi Community offering free classifieds, events, news and other useful information.

With China In Mind, India's $1 Billion Order For New Spy Planes: Report

NEW DELHI: India signed a contract on Wednesday to buy four maritime spy planes from Boeing Co for about $1 billion, defence and industry sources told news agency Reuters. India is aiming to bolster its navy as it tries to check China's presence in the Indian Ocean. Eight of these long-range P-8I aircraft have already been deployed to track submarine movements in the Indian Ocean and on Wednesday exercised an option for four more, two defence ministry officials and an industry source told Reuters. "It's a follow-on order, it was signed today," a defence ministry official told Reuters, speaking on condition of anonymity as he is not authorised to make announcements on procurements. A second defence official confirmed the value of the contract at about $1 billion and said the aircraft were expected to enter service over the next three years. Amrita Dhindsa, a spokeswoman for Boeing defence, space, and security in India, said she was not in a position to say anything on the contract and referred all questions to the defence ministry. But she said the P81 was an aircraft used not only for long-range patrol, but was also equipped with Harpoon missiles for anti-submarine warfare. India has been building up its naval surveillance capabilities since China's navy expanded its reach and sent submarines, including one that's nuclear-powered which docked in Sri Lanka. The deal, signed during a visit by the US Under Secretary of Defense for Acquisition Frank Kendall, marks a further tightening of India's ties with the United States, which has emerged as a top arms supplier in recent years for India's largely Soviet-equipped military. A US embassy spokesman was not immediately available for comment. Boeing last year completed the delivery of the last of the aircraft under the previous order worth $2.1 billion, an industry source said. The Indian navy has deployed some of its P8-I aircraft to the Andaman and Nicobar islands near the Malacca Straits and two other routes into the Indian Ocean for military and commercial shipping.

Thousands Expected to Join Second International Day of Yoga Celebrations

UNITED NATIONS — Indian peacekeepers serving in United Nations missions, participants from about 100 nationalities and top UN diplomats will join the second International Day of Yoga celebrations next week in New York, with an emphasis on how yoga can help in achieving the Sustainable Development Goals. India's Permanent Representative to the UN, Syed Akbaruddin, said this year's celebration of International Yoga Day will lay special emphasis on enhancing awareness that yoga is a holistic approach and not just a physical activity. India's Permanent Mission will organize the first 'Conversation with Yoga Masters' June 20, which will "seek to enrich our collective understanding of the unique features of yoga and its role for the achievement of SDGs." Spiritual leader and founder of the Isha Foundation, Sadhguru Jaggi Vasudev, will also participate in the event.

On June 21, the Indian mission in association with the UN Department of Public Information, will commemorate the Yoga Day at the world body's headquarters that will be attended by General Assembly President Morgens Lykketoft, Under-Secretary-General for Communications and Public Information Cristina Gallach, and Sadhguru, who will lead a simple yoga practice. The event will include a musical incantation on yoga and renowned British singer Tanya Wells will recite Sanskrit shlokas. Akbaruddin said a huge and diverse turnout is expected at the International Yoga Day gathering at the UN Secretariat Circle, with participants from 100 nationalities having registered for the event so far.

Ambassadors and diplomats from various countries will also share their own experiences of how yoga has influenced their lifestyles. Indian peacekeepers are also practicing to observe the Yoga Day in the 13 peacekeeping operations where they are currently deployed, including in South Sudan, the Congo and Lebanon, "tangibly demonstrating the role of yoga in promoting peace and harmony," the Indian envoy added. A host of other events have also been organized by the Indian Consulate in association with the local Indian community organizations in the New York tristate area.

For the commemoration, the Consulate has partnered with more than 25 associations. Several thousand people are also expected to attend the annual day-long yoga celebrations at Times Square. The organizations will be hosting special yoga sessions at in schools, temples as well as at the JFK International Airport and Newark Airport. A special Yoga Day celebration will also be commemorated at the Kresge Auditorium of the Massachusetts Institute of Technology in Cambridge. The first International Yoga Day was commemorated at the UN with aplomb last year, with External Affairs Minister Sushma Swaraj leading the celebrations along with UN Secretary General Ban Ki-moon. In December 2014, the UN General Assembly had adopted a resolution with a record number of 177 co-sponsoring member states to establish the International Day of Yoga to be commentated every year June 21.

MoU Signed for Hassle-Free Entry of Indians into U.S.

WASHINGTON — Aiming to facilitate hassle-free entry of Indians into the United States at selected airports, the two countries have signed a memorandum of understanding providing for expedited security clearances. India is only the ninth country with which the U.S. has entered into this International Expedited Traveler Initiative, also known as the Global Entry Program, reflective of the growing relationship between the two largest democracies of the world. The move would take a few months to implement and will provide speedy security clearances for pre-approved, low-risk Indian travelers upon arrival at select U.S. airports. The MoU was signed between Indian Ambassador to the U.S. Arun K. Singh and deputy commissioner of U.S. Customs and Border Protection Kevin K. McAleenan.

"After joint scrutiny and clearance by both countries, the approved Indian travelers will be extended the facility of expedited entry into the United States through automatic kiosks at select airports," a release said. "Expedited entry for the Indian travelers under this program at the U.S. airports will enable further easing of travel environment, and will have positive impact on all kinds of people-to-people exchange between our two countries," Singh said at the MoU signing ceremony. He said strengthening people-to-people ties between the two countries has been at the very core of Prime Minister Narendra Modi's vision of India's bilateral relationship with the U.S.

"In the last two years, several initiatives have been taken by the government of India for easing travel from the United States to India, which includes issuance of long-term visas and introduction of electronic-tourist visas for U.S. citizens," Singh said. "India's entry into Global Entry Program will further ease travel between our two countries and strengthen people-to-people ties." The U.S. is home to more than 3 million Indian origin people who continue to maintain deep-rooted links with India, he said. "We see that more than a million of our citizens, from all walks of life — professionals, businesspersons, tourists and students — are travelling in both directions every year. This initiative will bring direct benefit to these travelers," he added.
Currently, the program is available at more than 40 U.S. airports and 12 pre-clearance locations. More than 1.8 million people are enrolled in the program and roughly 50,000 new applications for the program are filed every month.

Watch a Classic Song




DesiShades on Android
Scan with your Android QR code reader, download and install the DesiShades app.
Rasoi
Avakai Pickle
Ingredients:

3 raw mangoes
8 tsp red chilli powder
2 tsp turmeric powder
1 tsp fenugreek powder
2 tsp mustard
Salt to taste
1 tsp asafoetida
3/4 sesame oil
4 tsp black channa

Method
Choose solid,firm and good variety mangoes.Wash,pat dry and cut in to cubes as shown.
Take mustard in a blender and powder nicely.
Place cut mangoes in a clean vessel.Add red chilli powder,turmeric powder, fenugreek powder, asafoetida, mustard powder and salt.
Add sesame oil and black channa.
Mix well. Keep it covered in a clean jar and use after a week.
The peculiarity of this pickle is addition of black channa and it gives a good aroma to the pickle, so don't avoid it.
Adding red chilli powder is up to you, you may reduce it if you want.
Do mix the jar daily once and keep it in sun light with a cloth tied to the jar. This increases the shelf live of the pickle.
Contributed by Ravi